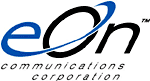 eOn Communications offers the latest in-building wireless technology. For short-range mobility around the office or greater mobility across a campus or multi-story building, the full-featured Orbit™ Handset provides digital clarity and ease of use for active employees, enabling them to remain as accessible on the sales floor or in the warehouse as they are at their desks.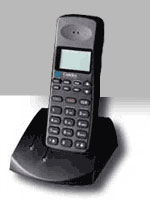 The Millennium and Orbit combination can keep you in contact wherever you are with the strategic placement of multiple Orbit 1.9GHz Base Stations in practically any type of facility. For high traffic areas, Orbit Base Stations may be added to support greater call volumes without creating unwanted signaling interference. With multiple integrated wireless controllers, the Millennium supports up to 126 base stations and up to 1,500 wireless handsets. In addition, the Millennium and the Orbit systems together mobilize the power and feature set of the Millennium. The Orbit Handset provides users with full access to the system's critical business features, yet allowing them to have secure conversations while roaming freely throughout the premises.



The combination of the Millennium, the Orbit wireless system, and Telocator Alphanumeric Protocol (TAP) - compliant nurse call equipment produces a cost effective, highly reliable wireless healthcare communication system. Completely safe for the RF-sensitive clinical environment, this system enables caregivers to move freely within a facility while maintaining instant communication access to patients, staff members, and the outside world.
of the Millennium and Orbit system means that no clinic is too small and no hospital too large to benefit from the system's outstanding wireless coverage. The Millennium platform can function either as a wireless controller in large installations having an existing PBX, or as a combination PBX-wireless controller in smaller facilities.
Employee mobility - Base Stations provide service to a large area and allow employees to carry on vital business while staying in touch.

Handset security - Handsets are registered in the system by ESN and cannot be used outside the system. Nor can unauthorized handsets be used in the system. In addition, communications are protected by a proprietary encryption interface.

No airtime charges - Unlike cellular service, airtime charges do not apply to Millennium Wireless.

Safe Frequency - The Millennium Wireless Solution operates at a frequency that is safe in clinical environments.
The benefits of Millennium Wireless are...
Increased Customer Satisfaction - By carrying their wireless handsets throughout the building, your employees can respond more quickly to customer needs, and customers do not have to play the annoying games of "phone tag" that result when employees are unable to remain by their desk phones to answer calls.

Improved Employee Productivity - Employees spend less time returning calls and do not have to remain at their desks to wait for important calls.

Decreased Distraction - When employees are immediately available to callers, the distraction caused by overhead paging is reduced to a minimum.

Millennium PBX Features - In an integrated wireless system, the Millennium system features are delivered to the handset.