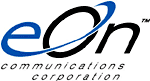 Picture a business communications system with virtually no busy signals, caller delays, or abandoned calls. Callers are automatically routed to your agents, and the workload is evenly distributed. Supervisors can see real-time status displays or view reports of call activity. As a result, your business is more productive and efficient. And you can even offer services that obviously differentiate you from your competitors. But best of all, the return on investment is fast. And it's all made possible by the Millennium's inherent Automatic Call Distribution (ACD) capabilities combined with the Real Time ACD application.

The Millennium and Real Time ACD provide cost-effective call center capabilities for almost any size business. You can now have a powerful ACD system that routes calls based on who's calling and who's available or who's qualified to take the call. The benefits of a Millennium ACD environment are easily cost justified - even with only a few people to handle your inbound calls. So, even with a small budget, your company doesn't have to seem small to your customers. With the addition of a Millennium CTI Server, ACD capabilities can extend to the agent's PC.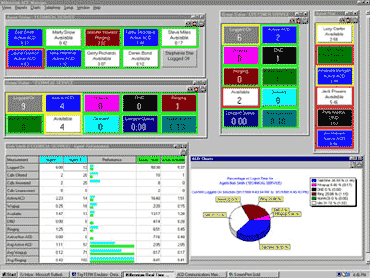 enables you to maintain an efficient and productive call center. Features include...
Advanced Call Routing - Routing plans can determine the destination of a call based on a variety of factors, such as:
-agent availability and qualifications
-calling party or called party information, including whether the call includes information digits that disqualify it for routing to your ACD group
-queue statistics, such as number of queued callers and the length of the longest queued call

Music-on-Hold Capability - Callers in queue can be played music and recorded messages that encourage them to hold until an agent is available, allowing you to present a courteous and professional image to customers.

Support for Remote Agents - Off-premises agents can log in and log out, or on-site supervisors can log a remote agent on or off. Performance statistics are gathered as for local agents, and remote agents can be monitored through Real Time ACD. Further, this feature can be used with networked Millenniums enabling agents in a remote system to log into a group in the hub system.

Quick and Accurate Reporting - With Real Time ACD, customizable reports are available in both graph and text versions.

Sophisticated Agent Monitoring Capabilities - With Real Time ACD, the supervisor's computer screen provides current data on agent activities.
The benefits of the Millennium ACD environment include...
Improved Customer Satisfaction - Distribution of calls to the agent or group most capable of handling the inquiry and providing music and messages on hold demonstrate your respect for the customer's time and concern for the customer's needs.

Reduced Costs - Efficient call distribution reduces call time, always a concern when customers are calling your toll-free number.

Decreased Distraction - When employees are immediately available to callers, the distraction caused by overhead paging is reduced to a minimum.

Improved Supervisory Functions - Real Time ACD gives supervisors a powerful tool for tracking agent productivity.