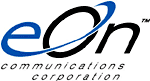 The Millennium's flexible call coverage features provide a means to ensure that calls are routed and handled by proper, designated extensions so that calls are handled by qualified, knowledgeable employees at all times, even if a call has to be directed off-premises; for example, to a cellular phone. The Millennium will redirect calls to alternate extensions when the original called party is not available. You determine the criteria for redirecting a call as well as the conditions for the coverage paths - for example, no answer, unavailable, or busy. The Millennium can also distinguish between internal and external calls, and provide different coverage paths for each.

Sophisticated Call Routing
Call routing plans for the Millennium can be simple or complex, depending on your requirements. The Millennium supports up to 64 plans, and each plan allows for 60 different sequences of instructions for customized call handling during specified days of the week and times of the day. Each plan can be assigned a priority level so that a call can be queued relative to other incoming calls. Plans can reference repertory numbers and translation tables and can even provide conditional branching, which routes calls based on current conditions in the Millennium as well as calling and called party information.

Versatile Call Pickup
The Millennium's extensive call pickup capabilities allow an employee to answer a Park-to-Station call, an All Call Announce call, a paging access call, an ACD group call, or a call directed to one telephone from another telephone or dial-in trunk. In other words, employees have immediate access to any ringing telephone in the building. And when the call is picked up, the Millennium provides available calling party information to the telephone's display or if the call is redirected from another source, the employee will know whom the call was originally intended for and respond accordingly.



The Millennium has flexible and powerful conferencing capabilities that support up to 32 parties in a conference and help improve collaboration and decision making. The Meet-Me-Conference feature allows users to set up a time for a conference call and then everyone can join the call by calling into the system and dialing an extension. The Query Conference feature allows a user within a conference to select a specific party in the conference by simply pressing a programmed button to query the conference members and scroll through displayed calling party information. Isolate Conference allows a user within a conference to isolate a member of the conference and establish a two-way conversation with that person. The system also allows users to continue a conference even if other members of the conference are external.

Call Identification
The Millennium system's ability to deliver information on both the calling party and called party allows for complex call routing plans and for advanced voice processing features. Call identification not only augments the information presented to an ACD agent or to an attendant in a multi-tenant application, but also, using the called party number routing capability, provides a cost-effective solution by reducing the number of telephone lines needed to cover incoming calls.

Alphanumeric Paging
The Millennium supports the Telocator Alphanumeric Protocol (TAP), which is an industry standard protocol for alphanumeric page generation. This protocol was developed and is governed by the Personal Communications Industry Association (PCIA). It allows the Millennium to communicate with third-party message generation devices, such as paging systems, email gateways, nurse call systems, alarm and monitoring devices, and point-of-sale systems. With this integration, the Millennium digital telephones and the Orbit Handsets have the ability to receive alphanumeric page messages on their LCD displays.

The benefits of the Millennium's powerful telephony features include...
- The system is fully programmable to meet your company's communications requirements, and it provides a wide variety of station and system features that will meet the needs of virtually any site.
- Several of the system features allow you to streamline the use of your existing resources.