Telenium IP
Vodavi's first completely LAN-based telephony solution LAN, or IP Telephony is the latest technology to emerge in business communications systems. IP telephony is now a viable alternative to traditional telephony. LAN-based systems have distinct advantages over traditional systems:
Telephony and data networks are converged, thus reducing wiring costs

Administrative tasks such as moving a phone are simplified

Web-based administration

Simplified CTI integrations

Standards-based (H.323)
is a complete IP telephony system that utilizes the Local Area Network (LAN) to deliver voice to an internal extension or the traditional PSTN. Telenium IP will include a basic built-in voice mail system, auto-attendant, and most of the features available on our current key systems. The system will support Loop Start, DID and ISDN lines. There will be two phone models (a one-port for stand-alone use and a two-port for sharing a network connection with a PC) and SLT support.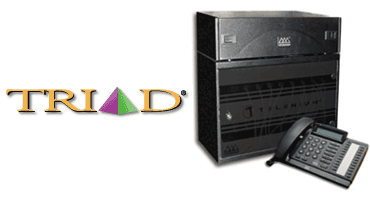 Capacities
96 Ports
6 VoIP Gateway Ports
4 Attendants
1,000 Authorization Codes
10 Call Park Locations
10 CO Line Groups
2 DSS/BLF consoles per Station
10 Executive/Secretary Pairs
2 External Relays
2 External Page
15 Internal Page Zones
64 Members per Station Group
4 Power Failure Circuits
20,000SMDR Records
20 Station Speed Dial Bins
1,280 Pool Station Speed Dial Bins
10 Last Redial Bins per Station
20 Station Groups
800 System Speed Dial Bins
10 System Speed Groups


ACD
• Calls in Queue Display
• Supervisor Login/Logout
• Supervisor Monitor
• Supervisor Status Display
Attendant Unavailable
Authorization Codes
Basic Voicemail/Auto-Attendant
Broker Call
Call Coverage Ring
Call Forward/Preset Call Forward
Call Park (10 Locations)
Calling Line ID (CLI)
Conference
Day/Night COS
Dial By Name
Directed Call Pickup (by CO or IP)
DISA
DND
DSS/BLF
Executive/Secretary
External Relay (2)
Flexible Button Programming
Flexible Numbering
Headset Compatibility
• Help Code
• HF/TONE/PRIVATE Settings
Intercom Calling
Last Number Redial
LCR
Message Wait/Callback
Music On Hold
Network Traffic Analysis & Reporting
OHVO
Paging
• External Page (2 Zones)
• All Call Page
• Meet Me Pate
• Internal Page (10 Zones)
Reroute Queued Call w/ or w/o Answer
SMDR
Speed Dial Programming
Transfer
Universal Night Answer
VoIP Gateway