Liebert
With more than one million power and environmental control systems installed throughout more than 100 countries, Liebert has more ways to protect sensitive electronics than anyone.

Our power protection line offers the broadest range of solutions in the industry, from surge protection and power conditioning to Uninterruptible Power Supplies in off-line, on-line and line-interactive topologies. We believe that collaborating with our customers to improve how we build, market and support our products and services is the only way to maintain our world-class standards.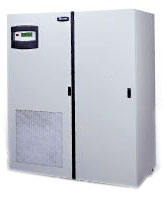 3 Phase UPS
Liebert offers the widest range of three-phase uninterruptible power supply (UPS) systems for continuous availability applications. These ultra-reliable systems are designed for a variety of applications from 12 kVA to 1000 kVA in single, multi-module and redundant configurations.

Network Protection
true on-line protection for network servers, bridges, hubs, routers, storage devices and critical workstations. The UPS may require extended battery time to provide adequate ride-through of shorter outages, as well as enough time for a graceful shutdown of the system in the event of an extended loss of utility power.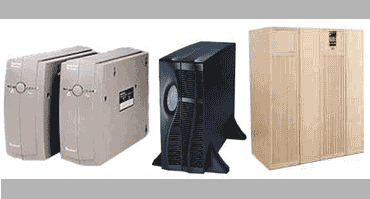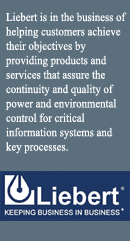 Small UPS
for single PCs or workstations where downtime is tolerable, but data loss must be avoided. The UPS should be able to provide enough back-up time for a graceful shutdown of the protected equipment.

Power Conditioning & Distribution
for applications requiring protection from electrical line problems without the need for back-up capability, Liebert manufactures a full line of power conditioning equipment to shield critical loads from external disturbances. Liebert also makes power distribution systems designed to efficiently deliver this conditioned power to your equipment.