Prosody CompactPCI (cPCI) presents Aculab's proven Prosody media processing resources and protocol support to developers of telco grade solutions. cPCI has the look and feel of traditional central office telephone exchange equipment familiar to telco installation and maintenance staff. It also brings the benefits of industry standard hardware and software interoperability, including chassis and operating system independence.
Highest density, widest feature set
Using the H.110 CT card interconnection specification, the Prosody cPCI card presents integrators with the highest density and widest range of media processing functions. A single Prosody card occupying a single slot can deliver up to 256 channels of media processing resources and up to 124 E1/T1 bearer channels – in a hot swap environment. The optional digital network access support enjoys the full benefit of Aculab's protocols and approvals making solutions easy to work into international markets.

Focus on the right thing
The learning curve for developers looking to integrate Prosody cPCI technology is greatly reduced. Rather than dealing with new APIs, attention can now be directed on how to best use the widest range of media processing resources currently available. These include: Group 3 fax, record and playback (with multiple data compression rates), matrix conferencing, echo cancellation, DTMF tone detection, isolated word speech recognition and data transmission protocols. These functions are all accessible via a single, generic API, allowing the development of more versatile and cost effective solutions. Because Prosody can perform all of these functions on a single card, stock holding is greatly reduced.

Aculab's host based speech technologies ASR, TTS and SVI, using Aculab's generic API, are available under a cost free licence from software downloads for use with Prosody cPCI cards. In addition, specialist speech partner software is supported and Aculab's offering includes an Audio Provider for Nuance core speech engine and the Nuance Voice Platform.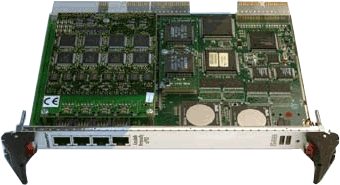 Continuing to set industry firsts in media processing, Aculab's flexible DSP architecture, TiNG, provides developers with the ability to select the functions they require for an application. This removes the principle of one DSP (or even one card) performing only a single function and allows feature mixes to be controlled by the developer.
Recognising that a diverse number of applications can be created using Prosody, a TiNG utility tool is available that allows developers to profile the features required in their total application – allowing them to select unique resource combinations. This provides an optimised, concentrated and 'fine tuned' solution. Such a flexible approach allows for a more cost-effective use of resources and maximises competitive edge.

Aculab's Prosody cPCI card offers all of the essential features necessary for telco grade products, including high availability, reliability and scalability in a high performance, standards compliant media processing resource card. This open standards based cPCI card has been designed to meet in full the relevant PICMG and H.110 specifications for hot swap and high capacity CT connectivity, as well as achieving the robust standard of NEBS Level 3. A passive transition module is provided to ensure a true implementation of hot swap is possible with rear panel access. This means that live insertion and extraction, crucial to the availability of any telecom system, are possible. Cards can therefore be replaced without service interruption as the need arises.